Porbandar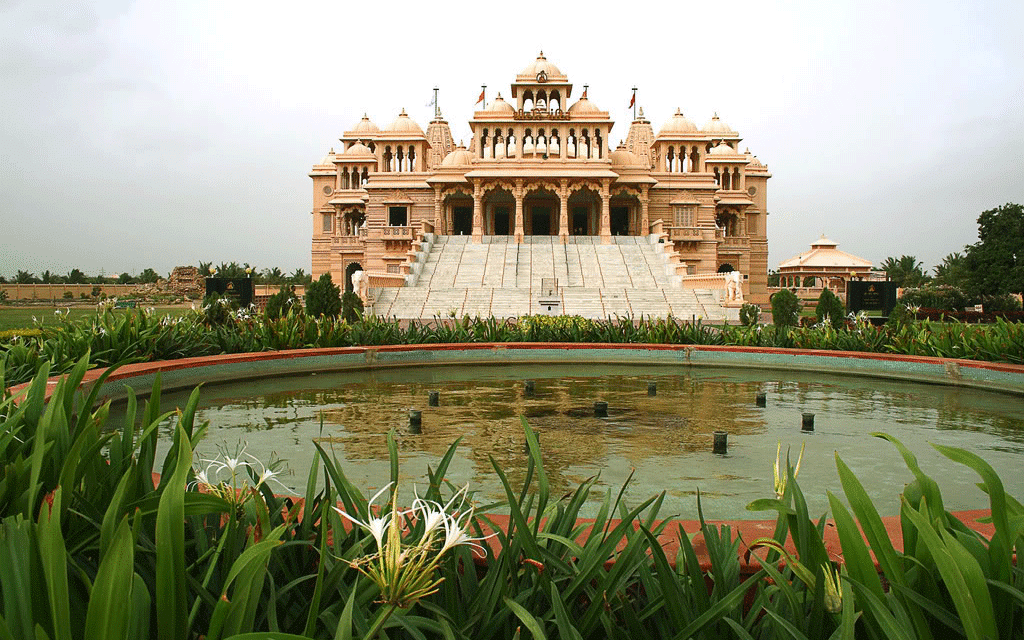 Porbandar is the bith place of Mahatma Gandhi which is now a tourist spot by his name. Porbandar article covers topics like Gandhi House, Map, Beach, Port, Tourist Places, District, etc.
Interesting facts about Porbanda
Porbandar is located on the southwest coast of the state of Gujarat. It is best known throughout the country for its various tourist attractions. Porbandar is located on the southwest coast of the state of Gujarat. It is best known throughout the country for its various tourist attractions.
• Mahatama Gandhi, the father of the nation was born in Porbandar.
• This place is also considered the birthplace of Sudama, who was a devotee and close friend of Lord Krishna. This place was part of the opulent states during the British rule in India.
• The remains of ancient seawalls and harbors along Porbandar Creek certify that the city was earlier a center of maritime activities. 

Porbandar was earlier a thriving trading center for centuries and marketed with Arab, Persian and East African countries under the rule of the Marathas, Mughals and British. And today there are many chemical and cement factories located on the outskirts of the city. The history of this place is linked to many outstanding personalities.Travel explorers can do tourist activities because there are many monuments and temples of popular historical importance such as Kirti Mandir, a memorial to the Father of the nation and also Porbandar beach.
Tourist Attractions in Porbandar
Porbandar calls for a visit to discover all its fascinating attractions that completely delight the spirit. Whether it's shopping, sightseeing, festivals or viewing nature and wildlife at the Barda Hills Wildlife Sanctuary, everything you get to make your vacation unforgettable. Its breathtaking locations and picturesque views will simply allow you to pass into the world of fantasy.
Here is the list of major attractions of Porbandar
Sightseeing Porbandar
The best way to discover in and around the Porbandar is by foot. There are a lot of tourist spots that captivate everyone. Some of the most popular are:
Kirti Mandir
Also named as "Temple of Fame," this place is one of the main attractions of Porbandar which has become a museum. You will find a prayer room, a spinning room and a library at this place.
Tara Mandir
It is also known as Nehru Planetarium, where stars planets and other natural objects are designed visually in a theatre. Regular shows are organized here to for the visitors to know in detail.
The coastline of Porbandar
Also known as Chowpatty, is the place famous for tourists and locals. This place is well known for walking because you can see pink flamingos, picturesque beauties and other coastal birds all around.
Temple of Krishna Sudama
It is the temple dedicated to the friendship between Lord Krishna and Sudama, which presents symbols, images and sculptures representing Indian culture and religion. Located in the center of Porbandar, it was built under the name of Sudama, who was the devotee and friend of Lord Krishna's child.
Porbandar Bird Sanctuary
It is a popular attraction which was declared as a bird sanctuary in 1988. The body of water in the sanctuary captivates many birds, namely ducks, spoon-bills, geese, Ibis, pelicans and many more. For ornithologists, it is a place impossible to circumvent where you can discover the birds all around.
Sartanji Choro
It is a historical and architectural attraction of Porbandar, popular as the Fort of Darbargadh. This palace was built in Rajput style by Rana Sartanji.
Other tourist attractions include Kamla Nehru Park, Rana Bapu Mahal and Nehru Planetarium. Apart from this, there are also other interesting places located near Porbandar that should be visited once on vacation in this city. Tourist areas such as Dwarka, Junagadh,the Barda Hills Wildlife Sanctuary, Girnar, Gir National Park, etc., are full of travel addicts from around the world.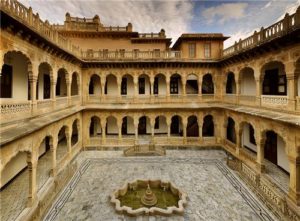 Shopping in Porbandar
Shopping in this beautiful city is another leisure activity since Porbandar is known for his works "Bandhani". You will find a wide variety of clothes, accessories, shoes, watches, etc. You can get local crafts and textile from MG Road which offers a full range of outlets. Other accessories such as mirror work, terracotta figurines, clay / brass and iron items and silver jewelry are some items that you can also buy at the markets located on Sudama Road and Kedareshwar Road.
Eating in Porbandar
The best food to taste in Porbandar is Gujarati specialties like dhokla, Khandvi, etc. There are many restaurants that serve genuine cuisine in Gujarati and without a doubt you will get some seafood here. Fast food restaurants and restaurants located near MG Road offer Punjabi, South Indian and Continental dishes at reasonable prices.
Festivals and events in Porbandar
There are many festivals like Dussehra, Navaratri, and Holi which are celebrated with great brilliance and a spectacle. You can enjoy the largest fair and event that begin from August to September each year.
Where to stay
There are many options to accommodate hotels ranging from middle class to star hotels. You can find many hotels that are crowded near the train station, which are within budget and offer good facilities too. Although there are mid-range hotels located near the Cross Road and MG Road, which are also good in terms of service and comfort. For gracious luxury and hospitality, you can look for reputed hotels that offer luxurious facilities.
How to reach Porbandar
By plane: the nearest airport is in Mumbai to reach Porbandar.
By train – Porbandar is well connected with cities such as Allahabad, Delhi, Surat, Lucknow, Rajkot, Kolkata Ahmedabad, Agra, Jaipur, Jamnagar, Gaya, Mumbai. The nearest railways are Okha, Bhanwad, Mumbai (via Ahmedabad, Vadodara and Surat) and Rajkot (via Jamnagar).
By road – NH8 is well connected to major cities like Rajkot and Ahmedabad. State Highway 6 (extension NH 8E) is well connected to Jamnagar and Dwarka to the north and Veraval & Bhavnagar to the south. Apart from that, regular bus services are available from Veraval, Dwarka, Vadodara, Rajkot, Junagadh, Ahmedabad, Jamnagar, Surat and Mumbai to reach the destination. Therefore, all the major cities of Gujarat are connected to Porbandar by the state's transport buses.
Best time to visit Porbandar:
From October to March is the best time to visit Porbandar
Source: https://www.tourmyindia.com