Shilparamam is famous for exhibitions and show case of village life to city people. Shilparamam article covers topics like Images, Contact Number, Night Bazaar Timings, Reviews, Boating, Exhibition, History, Entry Fee, etc.
Interesting facts about Shilparamam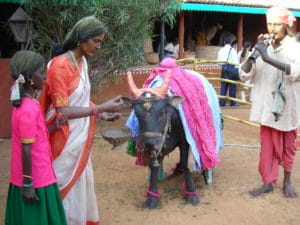 • The square also hosts ethnic festivals around the year. Shilparamam, the famous handicraft village of Hyderabad was set up in 1992.
• Shilparamam is spread over an area of 65 acres of land in the center of the software hub.
About and History Shilparamam
A rural setting to give you the impression that the feeling of an ethnic Indian village amid the bustling village life! That is exactly what Shilparamam does. A place that gives you a genuine village nativity feel in the vibrant capital of Hyderabad. An must visiting place in Hyderabad, Shilparamam is an artistic and artistic exhibition center, in the form of a village located in Madhapur, Hyderabad, Telangana. The main idea of the creation of the village was to create an environment for a village for the inhabitants and to provide traditional craftsmen a step to expose their art. The square also hosts ethnic festivals around the year.
Shilparamam, the famous handicraft village of Hyderabad was set up in 1992. The place is right in the heart of the state capital, a few kilometers from the noise of the city. Shilparamam is spread over an area of 65 acres of land in the center of the software hub. Shilparamam gives a very scienic view and a traditional atmosphere. It is rich in traditions and cultural heritage. It is a platform created by the government to promote and preserve Indian arts and crafts and to motivate artisans. Shilparamam pays tribute to all the traditional and cultural craftsmen of Telangana.
Shilparamam is filled with greenery and offers a serene environment. It is carved with local carpentry, fabrics, jewelry and crafts from each region of the country. The rural nest set amid the trees is the epithet of a typical Indian village. The site has more than 15 large huts, which are carefully built in clay and thatch, to bring out the originality of rural and tribal lifestyles. The lush surroundings of Shilparamam completely carved with carpentry, fabrics, jewelry and local crafts from every region of India show a multitude of artistic ethics. Shilparamam is located amidst waterfall gardens and natural rock heights.
The Rural Museum
The rural museum, surrounded by trees, is a miniature representation of the typical Indian village. There are over 15 large huts that are authentically built in clay and thatch, showcasing the rural and tribal lifestyles of the various craftsmen. It also offers a window to rural life for city dwellers who may have never seen a village before. The museum is also a house of sculptures and size models that represents the daily activities of rural artisans.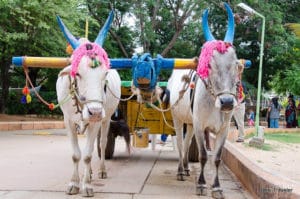 Boating: Shilparamam also includes a beautiful lake where one can enjoy a delightful boating experience. There are both rowing boats and rowing boats available here.
The Rock Museum: Shantiniketan Subroto Basu has worked to create a rock garden by mixing some of the clean rock collections with natural and scenic rock formations in this village. The natural formations seem unimportant in a panoramic form at the Rock Museum. A special ecological side for Shilparamam is represented by rock museum.
The recreational area: Near the entrance to Shilparamam, one can see a lush green lawn that comes with beautiful landscaping, surrounded by ethnic motifs and terracotta sculptures.
Shopping: Shilparamam has many stands offering a wide range of crafts that are available for shopping, from toys to carpets. Here, visitors can buy sarees and textiles from different states. Textiles ranging from Dharmavaram, Paithni, Bandar, Madurai, Tanjavur, Tangail, Kashmiri to Kanjeevaram, Sambhalpur, Peddapuram, Guntur and other sarees. There are also Salwaar kamiz, ghagras, kurta, carpets, etc.
A special Bazaar craftsman supplies here the original art forms that come directly from the manufacturers. Of course, this should at the top of the list as you plan to buy various Indian handicrafts such as Rajasthan Bandhini work, Kashmir Mache paper, Bidar metal work from Bidar Karnataka, Manipur bamboo work , Brassware of UP and, of course, Hyderabad. You should try to make bargains
Things to do in Shilparamam:
Eat food to the delightful street: you can get food from the street to the mouth of Shilparamam, like Biryani, Kulfi, Chole, Pao Bhaji, Chaat, etc. Get a Sketched Portrait: Near the entrance you will find street artists drawing portraits for which they can charge you only Rs 200 to 500 to make your sketches. Watch a performance: during most evenings, there is a song or dance performance held at the open-air amphitheater located in the center of the bazaar. Artists trained in various traditional Indian art forms such as Kuchipudi, Carnatic music, street plays etc., happen here and the price is part of your ticket so you can go ahead and enjoy the show. Get Henna and Tattoo: Of course, this involves temporary Henna tattoos that disappear in a few days. So, you would have many choices among designs to pick up the right from pirates, from tigers to Indian traditional designs.
Therefore, make your choice and get more from your Indian experience. This is the right place for riding an bullock cart; you can take a ride in the complex and take the pure joy of riding bullock carts in the bazaars of India. you could even get your name engraved on a grain of rice. The artist would even be packing it in a special glass bottle where you can see it without a magnifying glass. Visit the Night Bazaar: Also called Shilpasandhya vedika, it's now functional in which you could stay back for a second round of shopping. Because many companies around the Shilparamam area operate 24 hours a day, they are considered a good place for employees to meet overnight. The place is open until 1am so it becomes convenient to spend time here.
Location Of Shilparamam:
Jubilee Enclave, HITEC City, Madhapur, Hyderabad, Telangana, India, PIN-500081.
Entry Fee Of Shilparamam
Adults – Rs. 40 per person
Children – Rs. 20 per person
Boating charges – Rs. 30 per person
Battery operated car – Rs. 15 per person
Timings Of Shilparamam
Shilparamam will be opened from 10:30 AM till 8:30 PM.
Best time to visit: Evening times is the best time to visit this shilparamam.
How To Reach: As this place is located in the center of software hub in Hyderabad you have plenty of options like bus, cab, own vehicle to visit this place.
Source: https://www.shilparamam.in/