Contents:
About Hyderabad City
History of Hyderabad
2.1. Hyderabad Name Origin
Places to Visit in Hyderabad
Tourist Places near Hyderabad
Hyderabad Tour Plan
5.1. One day plan for Hyderabad City Tour by car
5.1.1. Summary
5.1.2. 1-Day Glimpse Hyderabad City Tour
5.1.3. Itinerary
5.1.4. Places you can visit in Hyderabad for one day
5.1.1.1 Qutub Shahi Tombs
5.1.1.2 Golconda fort
5.1.1.3 Charminar
5.1.1.4 Chowmahalla place
5.1.1.5 Salar Jung Museum
5.1.1.6 Lumbini Park
Climate
Hyderabad Language
Where to Eat
8.1 Restaurants
Where to Stay
9.1 Serviced Apartments
How To Reach
10.1 By Air
10.2 By Train
10.3 By Car
10.4 By Bus
How to Travel In Hyderabad
11.1. By Bus
11.2. Autorickshaw/ Auto
11.3. By Taxi
11.4. MMTS Local Train
11.5. Metro Rail
11.5.1. The overall plan for the Hyderabad metro network
11.6. By Car
1. About Hyderabad City
Hyderabad is the capital of Telangana located in the southern part of India, The city is on the banks of the River Musi and the entire region of Telangana in on the Deccan Plateau. Hyderabad and Secunderabad are well known as "Twin Cities" located near Hussain Sagar Lake (also known as "Tank Bund" in local jargon), but both cities have grown so much that they have become a major metropolis. The city and the district of Hyderabad are coincidental. The district of Hyderabad is entirely located in the Ranga Reddy district of Telangana. Many suburbs of Hyderabad have recently been merged into the city, the recently joined places are known as Greater Hyderabad(GHMC).
2. History of Hyderabad
In 1463 Quli Qutb-ul-Mulk established the Golconda Fortress about 8 km west of the present-day city of Hyderabad. He had suppressed the rebellion in the Telangana region and had been appointed sub-editor, or administrator of the region as a result. In 1518, he became independent of the Bahmani Sultan, declared as the Sultan by himself under the name Quli Qutb Shah and established the Qutb Shahi Dynasty. In the year 1589, Muhammad Quli Qutb Shah, who was the grandson of Quli Qutb Shah, had decided to move his capital from Fort Golconda to the current location of Hyderabad because of water shortages at the former location. In 1591, he ordered the construction of the Charminar, apparently in thanks to god for eliminating a disease of plague before it could do too much damage.
The Qutb Shahi dynasty lasted until 1687 when the Mughal emperor Aurangzeb defeated the sultanate and took control of Hyderabad. He appointed his governor as leader of the region and granted him the title of Nizam-ul-Mulk. However, Mughal dynasty was weekend and in 1724 Nizam Asaf Jah I gained independence from a declining Mughal empire. It is a saying that, when king was on a hunting expedition he met a holy man who offered him kulchas and asked him to eat as many as posssible. Asaf Jah ate only 7 of them, and the holy man prophesied that his dynasty would last for seven generations. Indeed, the seventh ruler of the dynasty was the last. In honor of the legend, the Nizams flag featured a kulcha.
Around 1763, Asif Jah II, defeated by the Marathas and threatened by Tipu Sultan of Mysore, which made him to enter into a subsidiary alliance with a East India Company. The Hyderabad state had became a "princely state", protected by and under British rule. The British maintained their army near Secunderabad to protect the Nizam to make sure that he is safe. The Hyderabad state was the richest in the country, and in the 1937 Time magazine ranked Nizam of hyderabad as the richest man in the world. In 1947, with the independence of India, the seventh Nizam(last nizam of hyderabad) was reluctant to cede his principality to newly independent India, preferring Pakistan instead. India government sent its troops and the 200-year-old prophecy was fulfilled. On September 17, 1948, it was merged in India. Hyderabad became the state capital of Hyderabad until 1 November 1956. After the forced merger of the state of Hyderabad with the Andhra state, it formed the new telugu language state on 1 November 1956. Thus, Hyderabad became the capital of the new state of Andhra Pradesh.
In 1995, Chandrababu Naidu became chief minister of Andhra Pradesh. Among his key policies, there was a major initiative to transform the city into a software hub. He cleaned the streets, developed IT parks and did a lot to attract technology companies to the city. Today, while Bangalore's infrastructure is stifled by the rapid growth of the city, the well-developed streets of Hyderabad are proving to be a major attraction for software and computer companies. The technological enclave of Madhapur has been officially named Hi tec city.
In 2007, the suburbs of Hyderabad were merged with the city to form Greater Hyderabad. In 2009, the long-standing demand for Telangana to be created as a separate state began to intensify, Which made central Government to declare Telangana as new state with Hyderabad as its capital city.
2.1 Hyderabad Name Origin
Hyderabad name was given to the city by Muhammad Quli Qutb Shah the founder of the city. According to John Everett-Heath who was the author of the Oxford Concise Dictionary of World Place Names, the name Hyderabad means "Haydar City" or "Lion City", haydar means lion and âbād means city, and has been named in honor of Caliph Ali Ibn Abi Talib, who was nicknamed as Haydar because of his fearless fighting like a lion in battles. Andrew Petersen who is a scholar of Islamic architecture, says that the city was originally called Baghnagar (City of Gardens). A popular theory suggests that the city's founder, Muhammad Quli Qutb Shah of the Golcondan Sultanate, named city as "Bhagyanagar" or "Bhāgnagar" after Bhagmati, a local dance girl for whom he fell in love. When she converted into Muslim religion and adopted the title Hyder Mahal. The city was renamed as Hyderabad in her honor.
According to Heinrich von Posert (German traveler) travel diary of the Deccan, there were two names for the city: "On December 3, 1622, we have reached city of Bagneger or Hyderabad. King Sultan Mehemet Culi Cuttub Shah and the Capital of the Kingdom". Jean de Thevenot (French traveler) visited the Deccan region in 1666-1667 refers to the city in his book Travels in India as" Bagnagar and Aiderabad "
3. Sightseeing Places To Visit In Hyderabad
[/et_pb_text]
Birla Planetarium Hyderabad is one of the famous tourist place in Hyderabad. This Article covers topics like Timings, Address, Entry fee, Sky Show, Art Gallery, etc., 1.Birla Planetarium Entry Fee Entry Fee: Rs.125/-Combo (Planetarium + Science Museum): Rs.200/-Combo...
Places To Visit Near Hyderabad With In 200Kms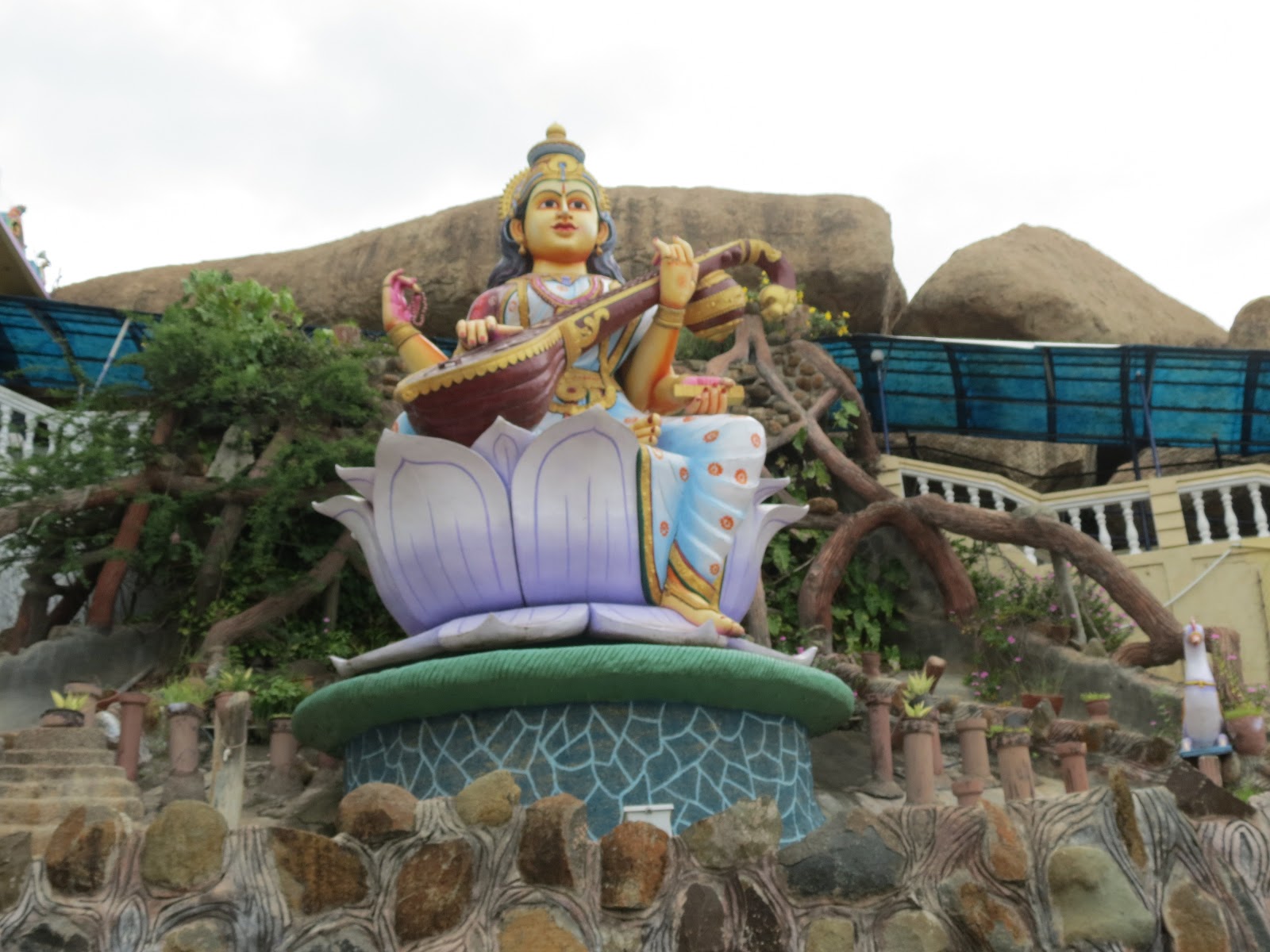 When anyone think about Saraswati temple everyone reminds about Basara Temple, but Wargal Saraswati Temple is one of the unexplored and powerful goddess of Telangana state. Wargal Saraswati Temple article covers topics like Timings, Address, History, Aksharabhyasam...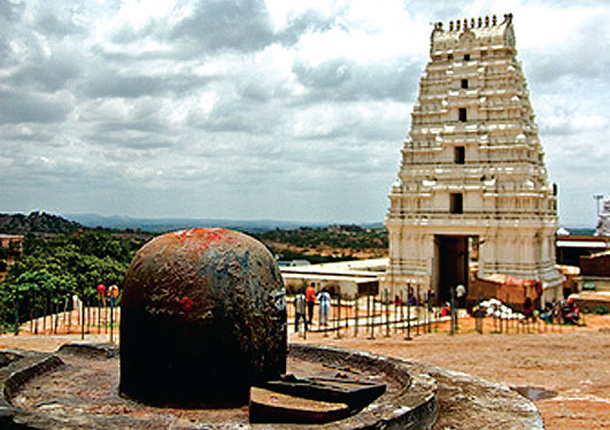 If you are planning to visit temples of Lord Shiva near Hyderabad or if you are planning for weekend trip for scenic beauty and peaceful environment, then Keesaragutta will be the perfect spot for you. So we have written an article on Keesaragutta Temple which covers...
Everyone loves to spend some time in Mother Nature. If you are planning to visit such places Ramappa Temple is one among them. The Ramappa Temple article has enough information to visit this place. All the details regarding the following topics are listed in article:...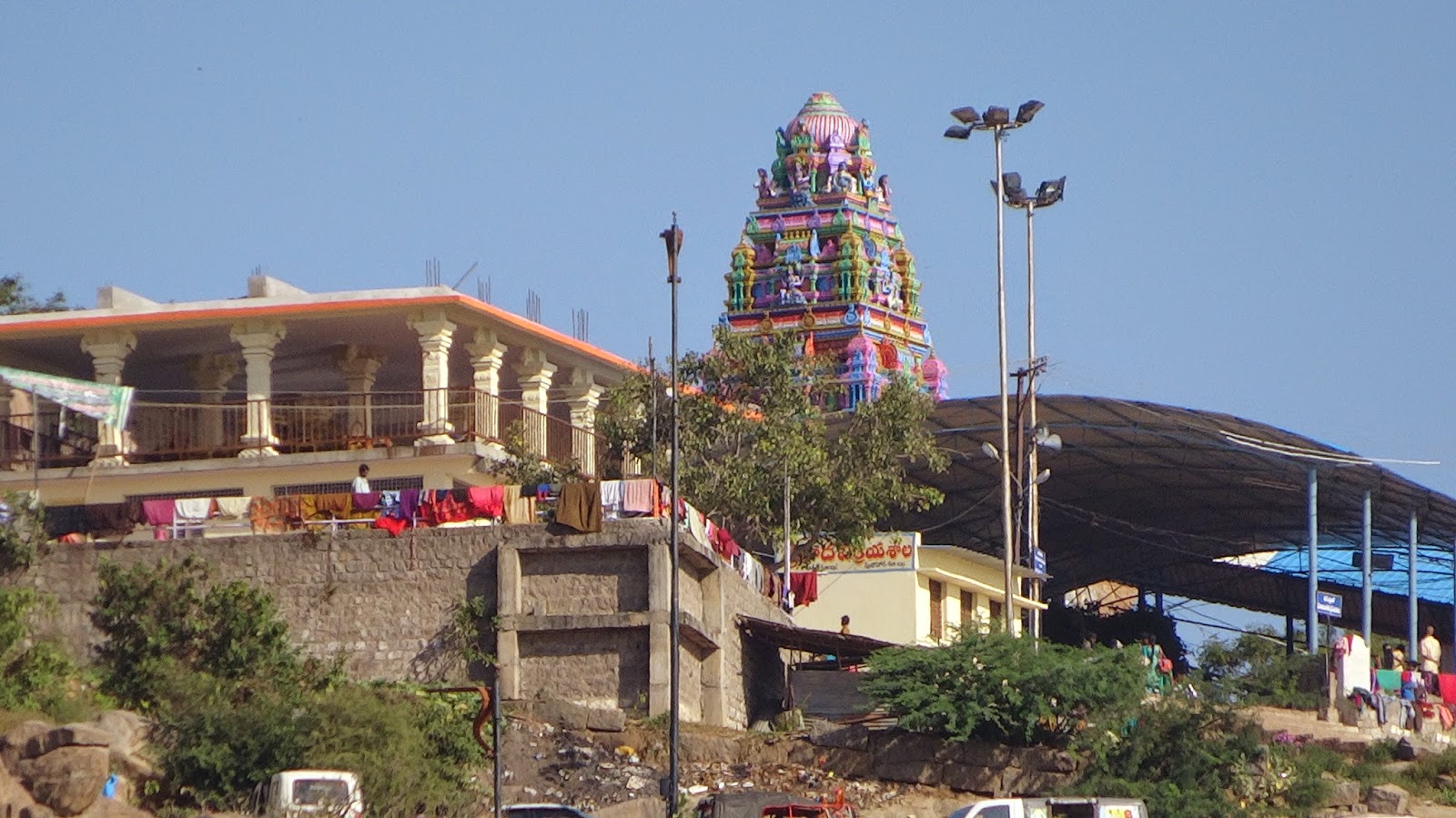 Cheruvugattu temple also known a sri Jadala Ramalingeshwara Temple is one of the famous Lord shiva temples in Hyderabad and Telangana. Cheruvugattu temple article is the combination of authors experience and details of the temple like history, accommodation, images,...
Chilkur Balaji Temple is one of the famous temples of Hyderabad. The main deity is mainly called as Visa Balaji. Chilkur Balaji Temple article covers topics like Timings, History, Contact Number, Images, Timings For 108 Rounds, about, Accommodation, etc. Interesting...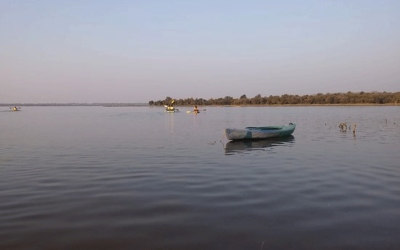 Nagasamudram Lake is a perfect place for weekend getaway. It attracts everyone with its scenery. Nagasamudram Lake article covers topics like Directions, Distance, Accommodation, What to do. About Nagasamudram Lake Nagasamudram Lake is the most important place of the...
5. Hyderabad Tourism Plan
5.1 One day plan for Hyderabad City Tour by car
5.1.1. summary
Day trip to Hyderabad
You can Cover these Tourist Sites – Charminar, Qutub Shahi Tombs, Salar Jung Museum, Golconda Fort, Chowmahalla Palace and Lumbini Park at Hussain Sagar Lake.
Departure time according to our plan is at 9 am
you can end at 8:30 pm
Service provider
There are many rental agencies provide car or you can drive your own vehicle
5.1.2 1-Day Glimpse Hyderabad City Tour
Hyderabad, a city with a beautiful blend of cultural heritage, historic wealth and state-of-the-art development and modern amenities, is a place to explore. Presenting a glimpse of both the world, past and present, Hyderabad appeals to all travel enthusiasts. Our plan is an attempt to make hassle-free way to explore this unique city with our plan.
5.1.3. Itinerary
Start from your house / hotel at 09:00 AM.
Firstly reach Qutub Shahi Tombs, then proceed towards Golcond Fort by 12:15 PM, after visiting fort try to have lunch there itself. you have plenty of hotels available according to your budget. Please make sure you allocate not more than 40 minutes for your lunch. After having lunch you can proceed towards Charminar it takes about an hour to visit this place. Make sure you visit Chowmahalla Palace and Salarjung museum which are very near to charminar. Finally visit Lumbini Park in the evening. In this way you can cover important places of hyderabad in one day.
5.1.4. Places you can visit in Hyderabad for one day
All the places you can visit in hyderabad are listed with essential details and short descriptions.
5.1.1.1 Qutub Shahi Tombs
What to Do: Seven tombs of the royal kings of the Qutub Shahi Dynasty, built in the middle of a quite garden. Tomb of Sultan Quli Qutub-ul-Mulk, who founded the Qutub Shahi dynasty. The largest tomb of Mohammed Quli Qutub Shah – with a height of 42 meters in height and 28 open arches.
Opening Hours: 9am to 5pm
Holidays / Closed on: Open every day
Recommended duration: 30 minutes
Entry fee: Rs.20 / Person
One of the popular tourist attractions in Hyderabad, the Qutb Shahi Tombs are seven in number, set amidst a beautifully landscaped garden. These are the tombs of kings of the Shahi dynasty. The tomb of the 5th king of the Shahi dynasty – Muhammad Quli Qutub Shah is the largest of all with a height of 42 meters and 28 open arches. Featuring a mixture of Persian, Indian architecture, Qutub Shahi Tombs are fascinating examples of architectural excellence.
5.1.1.2. Golconda fort
Things to do: Acoustic system in Fateh Darwaza. View from the highest point – Rahban's cannon, Bala Hissar. Ramdas prison with Hindu deities carved on the wall. Captivating green lawns in the background of the majestic old fort. Sound and light show in the evening.
Hours: 9am to 5pm
Holidays / Closed on: Closed on Mondays
Recommended duration: 90 minutes
Entry fee: Indian National: Rs.10 / –
International Citizen: Rs.100 / –
A magnificent fort with eight majestic gates and 87 bastions, Fort Golconda was built by Qutub Shahi Kings. However, the origin of the fort dates back to the reign of Kakatiya. The fort is surrounded by walls 15 to 18 feet high. With its impressive architecture, its acoustic system also deserves to be noticed. It is also where the prestigious Kohinoor and Hope diamonds with Regent Diamond, Darya-e Nur and Nur-Ul-Ain Diamond have been preserved. Another interesting feature of Golconda Fort is the multilingual sound and light show of legendary actor Amitabh Bachchan voice.
5.1.1.3. Charminar, Hyderabad
What to do: Indo-Islamic architecture. Complex sculpture of the monument. 20 meters high pillars at each corner. View of the Laad bazaar and the surrounding area from the summit.
Hours: 9am to 5pm
Holidays / Closed on: Open every day
Recommended duration: 30 minutes
Entry fee: Indian National: Rs.5 / –
International Citizen: Rs.100 / –
Charminar, a marvelous structure of Indo-Islamic architecture almost acts as Hyderabad's emblem.
Built in honor of his wife Bagmati, by the Sultan of hyderabad state Mohammed Quli Qutb Shah in 1591, Charminar is a finely carved square structure with four exquisite minars (pillars) on each side. It is also said that Qutb Shah prayed for the end of the plague at the very place where Charminar is today. With a height of 56 meters and a width of 30 meters, it was built with mortar, granite, marble powder and limestone. There is a mosque on top floor of Charminar.
5.1.1.4. Chowmahalla place
Attractions : Marvelous architecture. Great Durbar Hall which is named as Khilwat Mubarak. Khilwat clock works from the moment of construction. Bara Imam, Shishe-Alat, Council Room, Bungalow Roshan.
Opening hours: from 10h to 17h
Holidays / Closed on: Closed on Friday
Recommended duration: 45 minutes
Registration fee: Indian citizen: Rs.25 / –
International citizen: Rs.150 / –
Built in the 18th century, from 1750 to 1869, Chowmahalla Palace was the seat of power for Nizam rulers, the Asaf Jahi dynasty. In the past when the palace was built 45 acres of land was allocated to it but only 12 acres are present now. The most important feature of the palace is the four palaces located in southern courtyard – Aftab Mahal, Afzal Mahal, Mahtab Mahal and Tahniyat Mahal, while the heart of the palace served as durbar halls, called Khilwat Mubarak. The collection of classic cars including Rolls Royce of nizam family stands as the special attraction.
5.1.1.5 Salar Jung Museum
Things to do: One of the largest individual collections in the world. which consists of 38 galleries occupies on 2 floors. Marble Statue – Set of ivory chairs belonging to Tipu Sultan, Veiled Rebecca, Rehal, Jehangir Flirty, jade book stand, 19th century British music clock, etc.
Opening hours: 10:00 to 17:00
Holidays / Closed on: Closed on Friday
Duration: 90 minutes
Price: Indian National: Rs.15 / –
International citizen: Rs.150 / –
It is the third largest museum in the country, the Salar Jung Museum is an important part of every tour of Hyderabad. Tipu Sultan's wardrobe, Emperor Aurangzeb's sword and Emperor Jehangir's dagger are some of the museum's popular exhibits.
5.1.1.6 Lumbini Park
Attractions: Sunset view at Lake Hussain Sagar, Laser lights in the evening around the Buddha statue located in the middle of the lake, laser show happens everyday in Lumbini Gardens, boating and other water sports.
Opening Timings: 9am to 9pm
Holidays or Closed: Open every day
Time required: 90 minutes
Entry fee: Rs.10 /
The lake was built in the year 1562 by Ibrahim Quli Qutub Shah, This is one of the biggest artificial lakes in Asia, In earlier days the water was used for irrigation and driking purposes. But the water is heavly polluted by industries and manmade waste.
6. Climate
Like many other Indian cities Hyderabad also has a tropical climate. Mid-November to mid-February is the best time to visit this historic city. Hyderabad temperatures are mild and sunny and the average temperature varies between 15 ° C and 29 ° C. Weather in Hyderabad from March to June is hot and dry with occasional thunderstorms. Peaks can reach temperatures up to 45 ° C (113 ° F) or higher and lack of airflow can make you feel very uncomfortable. The months of July, August, September and October can be quite humid and hot sometimes and the low pressure systems that occurs in the Bay of Bengal during the monsoon season can cause heavy rains these days.
7. Hyderabad language
Telugu (the official language of States Telangana and Andhra Pradesh and one of the six living classical languages of India) and Urdu are widely spoken Hyderabad, and most of the educated people speak English, Urdu, Telugu and Hindi.
English signs on roads and public places are common.
The city is one of the main places where Urdu has developed, and the dialect spoken mainly by the large Muslim population is named as "Deccani Urdu" or "Dakhani Urdu" (both of which translate into Deccan Urdu). Due to the influence of Urdu, a Hindi dialect is also spoken in the city and your Hindi conversation guide can still be useful.
8. Where to eat
Your visit to Hyderabad city wouldn't be complete without tasting its unique cuisine – a rich blend of Royal Mughlai flavors, Nizams specialties and spicy culinary traditions of South India such as: double-ka-meetha, Hyderabadi Biryani, Nahari, Pathar-ka-ghosht, haleem, kheer, seviyon-ka-meetha and khubani-ka-meetha.
A popular dish of Hyderabad is biryani. Ask anyone on their favorite dish of Hyderabad, and they will certainly tell you Hyderabadi biryani: It is prepared with a mixture of Mughal cuisine and the style of cooking practiced by the Nizams. Hyderabadi biryani is well known for its distinct aroma. Beautifully garnished with boiled eggs, fried onions and pudina. Especially it is served with mirchi-ka-salan and dahi-ki-chutney. Biryani has many variations such as chicken biryani, Mutton biryani, biryani zard or zafrani, biryani khaam or the most exotic of all joban malti biryani in which mutton, quail and partridge were cooked with rice.
Hyderabadi dum biryani, is where dum refers to the cooking process and basmati rice and the vegetables or meat are mixed in a Potty vessel and heated for a long time. At the time of Nizam, biryani was made with lamb carefully cooked with rice. The culinary delights of Hyderabad include:
Gosht, which is made from a young goat / billy / goat, and is associated with Hyderabadi cuisine. Hyderabadis rewards the meat of a kid.
Kachchi gosht ki biriyani, from Hyderabad, where the raw meat is brewed with spices (masala) for a few minutes, then covered with rice and put in dum. Today, Biryani is also made with chicken, beef, vegetables and seafood. Biryani made of beef is known as Kalyani Biryani, available in many small restaurants in the city. Although any Irani coffee can serve this delicious dish, there are some better known places for tasteful food than their hygiene.
Hyderabadi Haleem, is another dish that is available only in the month of Ramadan (Ramzan).
Mirchi ka salan, served with a spicy and chilly sauce, is another dish that accompanies all rice dishes.
Khubani ka meetha, is the favorite dessert of Hyderabad. It is made from boiled apricots in sugar syrup until they reach a thick consistency. It looks like, but has a different taste of gajar ka halwa (halwa carrot). It is often covered with ice cream or cream.
Double Ka Meetha, is a dessert made from dried fruits, milk and bread.
Falooda, is a favorite drink of Hyderabad.
Irani Chai is Hyderabad's tea, available in any of the ubiquitous "Chai" shops. Although not everyone has the best hygiene and it is best to go with a local. The crowd on the stands is mostly composed of blue-collar workers and students, so expect a noisy environment with conversational topics ranging from film to politics.
Street food in Hyderabad is better than most other cities in India and it's cheap. Gokul Chaat in Koti is a well known and popular seal for snacks like Sev Puri, Dahi Puri and Samosa Chaat. Rajasthan Namkeen Bhandar, also located in Koti (across from the Womens College bus stop), serves delicious Rajasthan cuisine (Aloo Mirch, Samosa and Kachori).
Malai plate, when you go from nampally to public garden road (under the tree) between 6:00 AM till 7:00 PM. A milk bar located near railway Station offers something really special besides its famous milk and bread and it's fresh cream with a spoonful of sugar. This are some of the food items everyone should try.
8.1 Restaurants
In recent times, there has been an explosion in the number of restaurants in Hyderabad, fueled by the demand for young professionals, businessman's with money to spend. The quality and variety of food, however, has not kept pace. There is a disproportionate number of restaurants that aspire to be called "excellent restaurants," but the food they serve is usually not good. In general, stay away from restaurants that call themselves "multi-cuisine" or if you see several cuisines on the menu, as chances are they are trying to serve all kinds of dishes and will not satisfy.
The older areas of Hyderabad are better places to find good and cheap food. Places near the city of Hi tec, such as Kondapur and Madhapur, tend to have costly and bad food, while in Jubilee Hills and Banjara Hills you will find expensive restaurants that sometimes serve good food. Those who are misled by the fact that Hyderabad is in southern India and waiting for food from southern India may be disappointed. Although there are some excellent restaurants in southern India in some of the old areas like Abids and Koti, the cheap South Indian food served here is pretty bad.
BJN Group and Ohri's the are some of the popular names in the restaurant industry in Hyderabad. It seems that every second restaurant in the city is run by one or the other. BJN generally operates luxury restaurants, while Ohri's runs upscale and mid-range restaurants. It also runs many fast food places throughout the city including Basheer Bagh, Banjara Hills, Somajiguda, Hyderabad Central, EatStreet and Prasad Imax.
There are also special category restaurants available like vegetarian restaurants, buffet restaurants, seafood restaurants, romantic restaurants.
9. Where To Stay
There are number of hotel websites available for best hotel deals, you can use them and book your hotel
Accommodation in Hyderabad is likely to not break your budget, especially compared to cities like Bangalore or Mumbai, and rooms are usually readily available. However, because the city stretches so much, you have to pay attention to the location of the hotel if you want to avoid long trips and traffic jams.
Many options are available with online booking facilities, with web-based aggregation services like makemytrip, OYO rooms, Stayzilla, etc. offering great deals for advance bookings.
Budget accommodation is available around Koti and Abids, Nampally Station and other new cities for a few hundred rupees a day, and tourist attractions are not far away. However, the facilities tend to be basic, the towels are not necessarily clean and the air conditioning tends to be extra. It might be logical to pay a little more and choose a mid-range accommodation. The surroundings of Lakdi-ka-Pul, Begumpet, Banjara Hills, Punjagutta, Somajiguda and Hussain Sagar Lake are close to the tourist attractions of the old city and business districts of the new city. Hotels in Secunderabad could be slightly far for the tourist, but can still work for the business traveler.
Unfortunately, hotel rooms tend to be expensive and rare near Hi Tec City, and the ride to any of the above areas, except perhaps areas like Banjara Hills, is not a best option because of heavy Traffic. The areas around the city of Hi tec are Gachibowli, Kondapur and Madhapur. For longer stays, you may consider serviced apartments
9.1 Serviced apartments
Typically, serviced apartments have links with business professionals and give them great rates. Companies can rent apartments on a semi-permanent basis to accommodate even their short-term visitors. Like hotels, you book rooms by calling or writing at the property, you need to follow a check-in and check-out schedule, and you do not have to pay extra for services such as housekeeping, maintenance and public services. Serviced apartments are usually 40-50% cheaper than hotels.
10. How to reach
10.1 By Air
The new Rajiv Gandhi International Airport Hyderabad (IATA: HYD) is located 22 km from the city. Note that the old Begumpet Airport is now closed for public, except for VIPs. The elegant and well organized airport comprises one of the best aviation facilities in India. The expressway to the airport is now open and takes just 20 minutes to reach. Direct international connectivity from Hyderabad is available for many countries. The international airlines operating from Hyderabad are Emirates, Air India,Etihad Airways, British Airways, Thai Airways, Silk Air, Air Asia, Oman Air, Qatar Airways, Saudi Arabian Airlines, Cathay Pacific and Malaysia Airlines.
Domestic connectivity from RGIA is really good with Indian airlines operating from here, including SpiceJet, Air India, Indian Airlines, Jet Airways, Indigo Airlines, JetLite, Trujet and Air India Express.
Once arrived at Hyderabad Airport, one option is to take air-conditioned buses from the airport (Pushpak) to various points of the city such as Begumpet (Paryatak Bhavan) Secunderabad (Keyes High School), Hi-Tec City (Opposite Shilparamam) at prices ranging between Rs 150 and Rs. 250 based on the travel distance, and two points designated in the city Charminar (City College) Mehdipatnam (Sarojini Devi Eye Hospital). Buses have a bus frequency every 30 minutes from 15:30 to 23:00 and every hour at midnight, 1:00, 2:00 and 3:00 and travel time varies from 45 minutes to 2 hours depending on the time of day and the driving conditions. circulation. You can reach the designated points and then take an cab or auto from there.
Alternatively, you can rent air-conditioned taxis from Rs 40 for the first 2 kilometers (see section "How To Travel In Hyderabad") Meru and Skycabs are approved by the airport at Rs 21 / km and are available just after the exit of the terminal. For the rest, you must call and book with a delay of 15 minutes to 1 hour. These taxis charge a surcharge of 25% per night (ie 26.25 rupees per kilometer between 11 pm and 5 am). Traffic Police Counter Hyderabad is on the ground floor with prepaid taxis. Be wary of taxi tours in the airport reception area; they could try to cheat you in exorbitant rates (especially if non-local) The Hyderabad Road Police teamed up with the airport authorities to operate a meter for prepaid taxis. It is a safe option to travel with taxis that are registered with the police. The police also operate an SHE taxi service, especially for women traveling with female drivers and safety equipment such as a GPS connected to the police control room. You can also rent a taxi from many services based on Uber or Ola. whose rates are available in apps and their websites (Please keep in mind that although these services are significantly cheaper than taxis, they charge Rs. 200 in addition to the fare as parking fees levied. by the airport). This option is the best way to get to the airport because parking fees do not apply to departures.
Rental cars are also available from a stand just before walking outside the airport. This gives you the advantage of paying in advance, thus avoiding any disagreement on the price. The airport can be contacted on (free of charge for BSNL / MTNL subscribers) number 1 800 419-2008 for all services and requests, availability of transport, including arrivals / departures, facilities, etc.
10.2 By train
Indian Railways has a service in Hyderabad from all over India.
There are three main stations serving the twin cities: Secunderabad, Kachiguda, and Hyderabad (nampally) and a minor station at Begumpet. Most trains to North India and South India are from Hyderabad and depart from Secunderabad. Hyderabad Deccan Station is popularly named as Nampally Station.
10.3 By car
Hyderabad is well connected to other major metro cities by road. Bangalore is well connected by NH7 and is at a distance of 560 km. The city is 752 km from Chennai (using the NH9 and NH5 motorways) and 800 km from Mumbai (NH9 to Pune and the highway to Mumbai.) The Bangalore-Hyderabad section is part of the North-south Corridor, which is moving to four lane separate highway.
10.4 By bus
Hyderabad is well connected to all parts of Telangana and most parts of South and West India. Public and private buses operate a large number of luxury and ordinary services across the state and neighboring states.
JBS, (Jubilee bus station), is located in Secunderabad. TSRTC runs direct buses to Mumbai, Bengaluru (Bangalore) and Chennai. Telangana Tourism runs A / C coaches in, Bengaluru, Mumbai and Chennai. You must book tickets in advance. There are many online ticketing portals for booking bus tickets. Mybustickets is such a portal.
MGBS or Imliban, is said to be the largest bus station in the world with about 84 bus bays side by side. TSRTC has pickup points and depots of various points in the city. In addition, bus services run by the government of neighboring states also carry buses to Hyderabad, similar to various private travel agency.
Private Buses South India is well served by private bus operators. They run luxury buses like Kinglong Cerita, Mercedes, Volvo, including multi-axle buses. These are air conditioning, semi-berth or berth services with online ticket booking facilities. The main private travel centers are Paradise Center in Secunderabad, KPHB Colony, Dilsukh Nagar and Lakdi-Ka-Pool. Luxury services run to many cities from these places. Non-metropolitan areas and cities are often connected by non-A / C buses, but are still equipped with comfortable seats.
It can be difficult to find direct buses from North India because of the large size of this part of the country.
11. How To Travel In Hyderabad
There are many ways to get around Hyderabad. It has a good bus service, good autorickshaw service (although they never charge per meter and always overpriced, making taxis cheaper) and well developed radio taxi services as well as new services based on apps such as Uber and Ola. There is also a local train service, but it is really inadequate and unreliable. It is recommended that travelers using smartphones download the Hyderabad Police and Hyderabad Highway Police applications from the App Store, as they have certain security features such as the SOS button and the ability to file complaints. Hyderabad tourism provides you joy of traveling
11.1. By Bus
Hyderabad has good local bus connectivity and is managed by TSRTC, a state-owned company. Most intercity buses start and end at the Mahatma Gandhi bus station, more commonly known as Imlibun, and there are many depots where city service buses start and end. Google Maps can be used to plan a bus trip. There are five bus categories ( Volvo AC, Metro Deluxe, Ordinary, Metro Express, AC). The Volvo Buses are the most comfortable, with fares starting at Rs. 35. There are also Rs. 2100 monthly passes that allow you to travel anywhere any number of times by any which service through the city). Other buses tend to be extremely overcrowded and it is very common to travel on the foot of a bus.
Routes displayed on buses are normally displayed in at least two languages, including English. The best way to get to a bus stop would be to get to a bus stop and ask people who are waiting there. You can also board a bus that goes in your direction and ask for help from the conductor.
11.2. By autorickshaw/ auto
Autorickshaws in Hyderabad should be counted, although it may be difficult for non-locals and locals to find an autorickshaw driver who never accepts a measured fare. (This is especially true when hailing a car in front of a 5-star hotel, near bus stops, train stations and near the hi-tech zone.) However, the traffic police is very helpful and will help to hire a car with rate. Cars can carry a maximum of 3 passengers excluding the driver, but it is common to see them overloaded to carry up to six passengers. The minimum fare is Rs 20 which covers the first 1.6 km. Then for every additional km is another Rs 11 will be charged. The waiting fee is for Rs. 30 per hour. It also shared 4 seats and 8 places available from and to the suburbs at a main city location in that direction. Rates are for the most part 2 rupees more than bus fares, but are much more comfortable and fast for short distances up to 5 km. Set the fare before embarking on the autorickshaw.
Auto Drivers in Hyderabad are a nightmare and are absolutely uncooperative and unfriendly. Finding a needle in a haystack is easier than finding a driver who agrees to use the measured rate with a common excuse that his meter is not working. They always charge a much higher rate, even though the fare has been increased from time to time. It is advisable to keep an extra change with you since most motorists claim they have no change, even if they did. If you have a choice, always opt for a prepaid cabin.
Reckless driving and accidents are most common things happen here, as is the case in most cities in this part of the world.
Most motorists want you to buy pearls (which they claim to be authorized by the government) in exchange for less price but they agree if you buy anything from these stores, sit there for 10 minutes. They are encouraged with incentives to bring customers to these stores. Pearl stores are known for their persuasive sales tactics and they will not let you out. So pay the full fare to motorists instead of being diverted to a Pearl store.
Motorists get a few percent of the entrance fee (about Rs. 10 / -) if they take you to places like the Chowmoholla Palace or the Salarjung Museum for free. If you are in these areas, take a car instead of going down and ask them to drop you off.
In many places of the city, it is easy to find a shared car, just go to the nearest bus stop and ask the locals to share a shared car, they should easily guide you. If you see an overloaded auto-rikshaw, better to avoid that auto rickshaw.Auto drivers in Hyderabad are mostly reckless drivers. Better to book a taxi than to take a car, even at a higher price, for the comfort and protection of pollution, as well as for the relief of the antics of "Auto wallahs". There are also exemplary car pilots, but unfortunately the others far exceed them.
11.3. By taxi
It is better to use new taxis based on apps like Ola and Uber, which provide courteous service and drivers. However, there have been instances of driver misbehavior (very few) and it is advisable to use the Hyderabad Police app and enter the details of the cabin you enter, to be sure. Rates for these start at Rs. 6 per km and Rs. 1 per minute of travel time. (Ola Micro). Availability is very good in busy environments, and most apps have tracking features as well as SOS features. Radio taxis are available, but they can not be hailed on the street. You have to call their centralized call center and book the service. The service is very good especially if you are looking for longer distances. It can be almost impossible to get a taxi without a reservation because the demand far exceeds the offer. All meter cabs have digital meters that indicate distance and fare.
Operators offering taxis-meters at Rs 10 per km (most of them are charging Rs 12 per km for an Indica, Rs 10 continues in the case of Maruti Omni) with a minimum of Rs 8 in the most cases. Many taxi services prefer not to book short-haul trips.
However, covering the entire city with so many sights will be expensive on a CAB, while renting a Taxi / Car is recommended, which normally charge for 8 hours or 80 kms
Ola Cabs Hyderabad: We are here for you throughout your trip in and around Hyderabad and across India. Since the creation of Ola Cab, the customer base has grown considerably thanks to the excellence of taxi services. Whether you are looking forward to a trip to Hyderabad or considering traveling to other remote areas, you can count on us. We have the biggest taxis. Our taxi drivers are all courteous, well trained, certified, well aware of the local geography that will guide you more effectively. Thay will make sure you reach your destination on time. Reasonable Fees / No hidden costs.
Whether for a guided tour / cruise in and around our city Hyderabad or across the state or in other states of India, whether you are looking for taxi services in Hyderabad or a taxi for a few hours, you can you expect to inexplicably provide you with the best and the most affordable price (which will surely be well within your budget). Call us around the clock 040-22992299 or book online.
11.4. MMTS Local Train
Local trains called MMTS are available, but only for a few places in Hyderabad. The frequency varies from 10 to 30 minutes, except during the day and Sunday, when there are fewer trains. It's a quick way to travel to the few resorts it covers, and the cheapest option as well. Please make sure to check schedule on the MMTS Timings Train website if you plan to travel through MMTS. If you are a foreign traveler, it is advisable to take first class. The general class tends to be overcrowded and you can never find a seat in intermediate stations. If you have to take a train, do not rely on the MMTS scheduled timings, MMTS rarely follows timings and usually late; Trains can also be canceled without notice. Daily and monthly passes are also available at MMTS stations.
11.5. By Metro
The metro network comprises 3 lines covering a distance of approximately 66.56 km. From there, a network of 30km. was opened to the public on 29 November 2017. The currently operational sections are: a) Nagole at Ameerpet: 19 km and b) Ameerpet at Miyapur: 11 km. The entire first phase of 57.5 stations over 66.56 km is expected to be completed in December 2018.
11.5.1. The overall plan for the Hyderabad metro network
Line 1 – Red Line – Miyapur – LB Nagar – 29.21 km (18.15 mi) Line 2 – Green Line – Parade Route – MGBS – 10.06 km (6.25 mi) Line 3 – Blue Line – Nagole – Raidurg – 29 km (18 mi)
11.6. By car
Hyderabad does not have a motorway system, which leads to traffic jams during rush hours. However, a 160 km Ring Road is currently under construction (most of it is completed and opened).
Driving is exciting in Hyderabad, as in the rest of India. You'll find cycles, motorcycles, rickshaws, manual carts, cars, shared cars, mini-trucks, buses, vestibule buses, double decks, jostling volvos. There are long sections of roads that cross densely populated areas that have no median breaks, so vehicles, including motorcycles and cars, just drive on the wrong side of the road. Several modern flyovers now connect the arteries.